WHAT IF YOUR STUDENTS WERE BEGGING YOU TO TEACH THEM MORE ABOUT THE BIBLE? IMPOSSIBLE?
What if we could show you how to make that happen?
Dear Bible Teacher,
Like you, I want nothing more than to see my student's hearts and minds filled with the Word of God. Because I know that when that happens, their lives will be revolutionized forever.
The truth is, most people don't want to take the time to learn, or they think they are too busy, or that it will be boring. And maybe, just maybe, they've been at least partially right.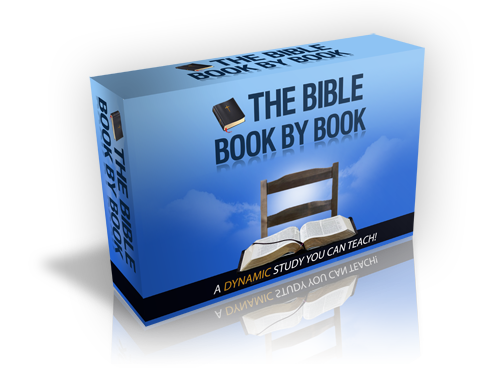 What most people have never experienced is a solid, interesting, dynamic overview of all the books of the Bible. Since they've never seen the "big picture" the little bits and pieces they receive here and there just don't seem to fit together.
What they need is for someone to show them the WHOLE COUNSEL OF GOD, and I believe that person is you! In just moments from now, you could be preparing yourself to lead a group to a spiritual understanding beyond anything they've ever experienced.
I have been fortunate to be able to review an advanced copy of Dr. Barry Davis' brand new study materials, "The Bible -- Book by Book," covering an in depth, yet easily understandable overview of every book of the Bible, including study guides that make each book come alive in your heart and spirit. Even though I've read and studied the Scriptures for more than 50 years, I was amazed at the anointed insights that jumped off the pages into my spirit -- many of which I hadn't even noticed before.
This is a MUST tool for every student, minister, preacher, and lover of the Word of God and is perfect for individual study, Sunday school classes, small groups and even for seminar and conference meetings. One thing is certain . . . those who go through these materials will not come away the same person they were before they started. Dr. Barry's unique approach to gleaning rich treasures from the depths of the Word will challenge you, thrill you, and give you a new determination to "bury your face in the Word."
What an exciting method of studying the Word and making it come alive in your spirit!

Dale Strand
Minister & Gospel Musician
www.dalestrand.com
This is a Great Course giving both New and "Old" students a solid understanding of the Bible. It will build on the student's knowledge, giving them a firm grasp on all of the books of the Bible, including dates, places, main themes, and personal application. This is a great teaching tool for any Church or Bible School, or even for Home Study. This is the most complete study of this kind I've found anywhere.

Ken Kovach
President
Japan Bible Institute
www.japanbibleinstitute.com
I am really impressed with this newest resource from Barry Davis. It will provide pastor, teacher and Bible student with everything they will need to teach, share and learn all there is about the Bible. I wholeheartedly recommend this Bible teaching tool.

Donald Naftz
Pastor
LaGrange Christian Church
LaGrange, KY
Being a serious student and teacher of God's Word for many years, it goes without saying that I always appreciate having precious tools that can facilitate my task. Once again, I really believe that Barry succeeded in placing at our disposal a tool such as "The Bible Book-By-Book." The content is both serious and simple at the same time. Serious because it leads the student to have a quick and good overview of every book of the Bible; simple in that it is very easy to use. Therefore, I recommend without any hesitation, to all who want to seriously teach and study the Bible, to make himself/herself this gift from the Lord.
It is also important to mention that this tool is very affordable, making it an even easier decision to invest in. Thank you Lord for this tool and may your grace be upon Barry as he keeps working hard to develop other great tools for biblical studies such as this one. The Christian community desperately needs them.

Richard Gagnon
Pastor-Teacher
Reformed Baptist Church
Quebec
Let me give you an overview of what is included in this dynamic resource:
| | |
| --- | --- |
| | Old Testament Study covering all 39 Books of the OT. |
| | New Testament Study covering all 27 Books of the NT. |
| | Complete Teacher's Guides (OT--173 Pages; NT--142 Pages) |
| | Reproducible Student Guides (no additional charges ever!) |
| | Accompanying PowerPoint Slides (OT--392 Slides; NT--338 Slides) |
| | Self-Study Course included for those who want to study on their own. |
| | A Certificate for all those who complete the course. |
| | All files come in Word, PDF, and PowerPoint -- feel free to edit if you like. |
| | A total of 65 Relevant, Informative, High-Powered Lessons (OT--37; NT--28)! |
| | Download IMMEDIATELY after you order! |
WANT TO SEE SOME SAMPLES?
As you can see, this material is of the highest quality and will help you to lead your students to a closer relationship with God! Imagine having a year of focused study on God's Word. It doesn't get any better than that!
And with these materials at your fingertips, you can prayerfully take your students from the point they are at today, to a level of spiritual maturity only hoped for before. You see, this resource is not just about facts and dates, but personally applying the Word of God to our lives.
We want to make this real easy for you, as well as affordable. So we have decided to make this an instantly downloadable resource -- in other words, you can have this in your hands just a few minutes from now!
And we have kept the cost as low as possible. In a Christian bookstore, a resource like this would easily run into the hundreds of dollars (that is, if a resource like this were even available).
We have priced the Old Testament Guide at only $37.00 and the New Testament Guide at only $27.00...or...if you invest in both Guides today, you can have this entire resource for only $47.00 <=== That price includes all 65 Lessons, PowerPoint files, Reproducible Student Guides, and the Self-Study Course!!!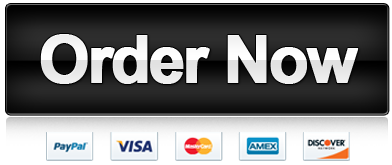 After clicking the order button above, you will be given the choice to order both Old and New Testament Studies, or just one of them if you prefer.
If you would prefer Paperback Teacher and Student Guides, just CLICK HERE.
Thank you for considering The Bible -- Book By Book! May God continue to bless you and your ministry.
In Christ,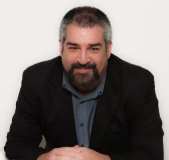 The Bible -- Book By Book is a ministry of the Pastor's Helper